Please open a new support ticket so we shall enable the sound on server side.
1. After our answer to the support ticket please do Log off from your VPS (not disconnect but log off).
2. Open Remote Desktop client and set the audio.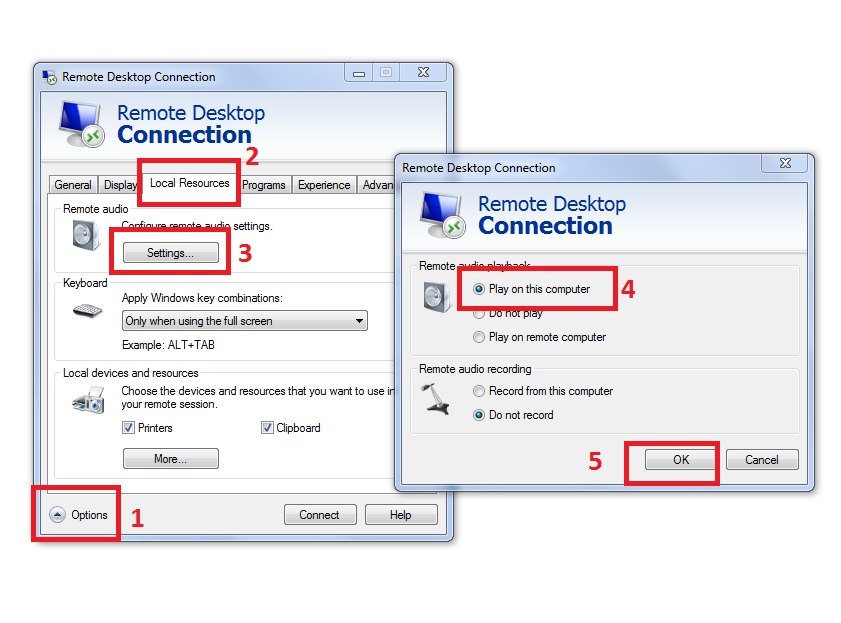 3. Connect to your VPS.
4. Please be sure to adjust the sound volume level of your home computer and VPS desktop.
In case of non-Windows remote desktop client please set the relevant settings.